https://www.producereport.com/article/joy-wing-mau-inks-3-year-strategic-cooperation-agreement-rockit-apples

June 05, 2023
On June 2, leading Chinese fruit company Joy Wing Mau Fruit Technologies Group and globally renowned fruit brand Rockit signed a three-year strategic cooperation agreement. With this agreement, Joy Wing Mau, the first company to introduce Rockit apples to the Chinese market and the largest distributor of the celebrated apple brand worldwide, will further strengthen its partnership with Rockit and the two companies will together embark on a new chapter for Rockit's development in China.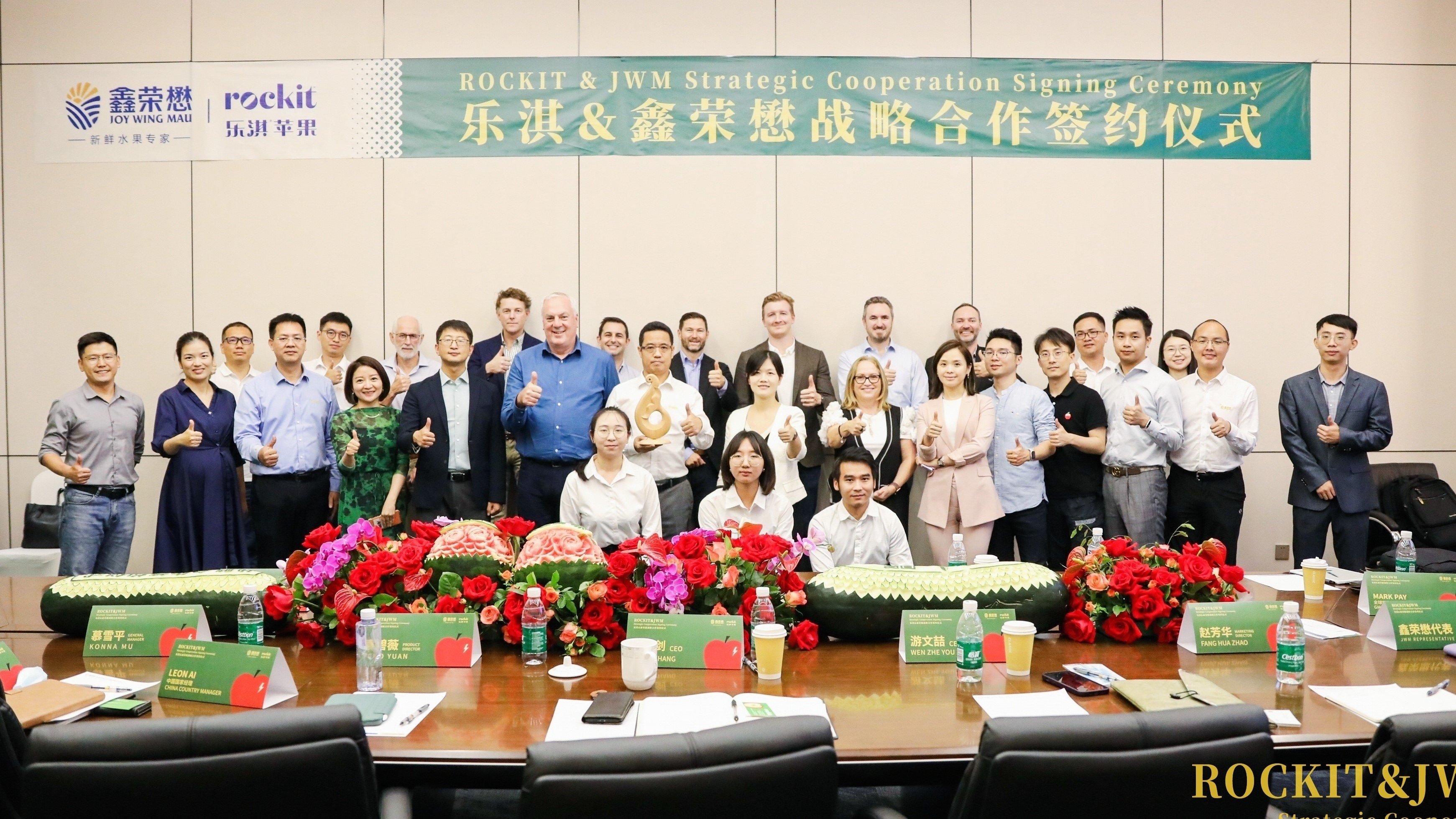 The signing ceremony was attended by multiple high-level representatives of Rockit Global Limited, including Mark O'Donnell, CEO; Mark Pay, general manager of global sales; Julian Smith, general manager of global marketing; Rob Craig, executive chairman of the board of directors; Alison Barrass and Craig Styris, directors; James Oliver, board observer; Steven Anderson, CFO; Tom Lane, general counsel and commercial director; and Leon Ai, China country manager. Jason Zhang, CEO of Joy Wing Mau, along with the company's executive team, warmly welcomed the guests from Rockit.
Zhang reviewed the previous collaboration between the two parties and expressed unwavering confidence in the future. Through the concerted efforts of both companies, Rockit has experienced remarkable growth on the Chinese market, witnessing a substantial increase in brand penetration and awareness. Zhang said that the three-year strategic cooperation, coinciding with Joy Wing Mau's 25th anniversary, can be regarded as a "double blessing." Given the mutual trust and profound cooperation between the two parties, Rockit's future in China looks even more promising.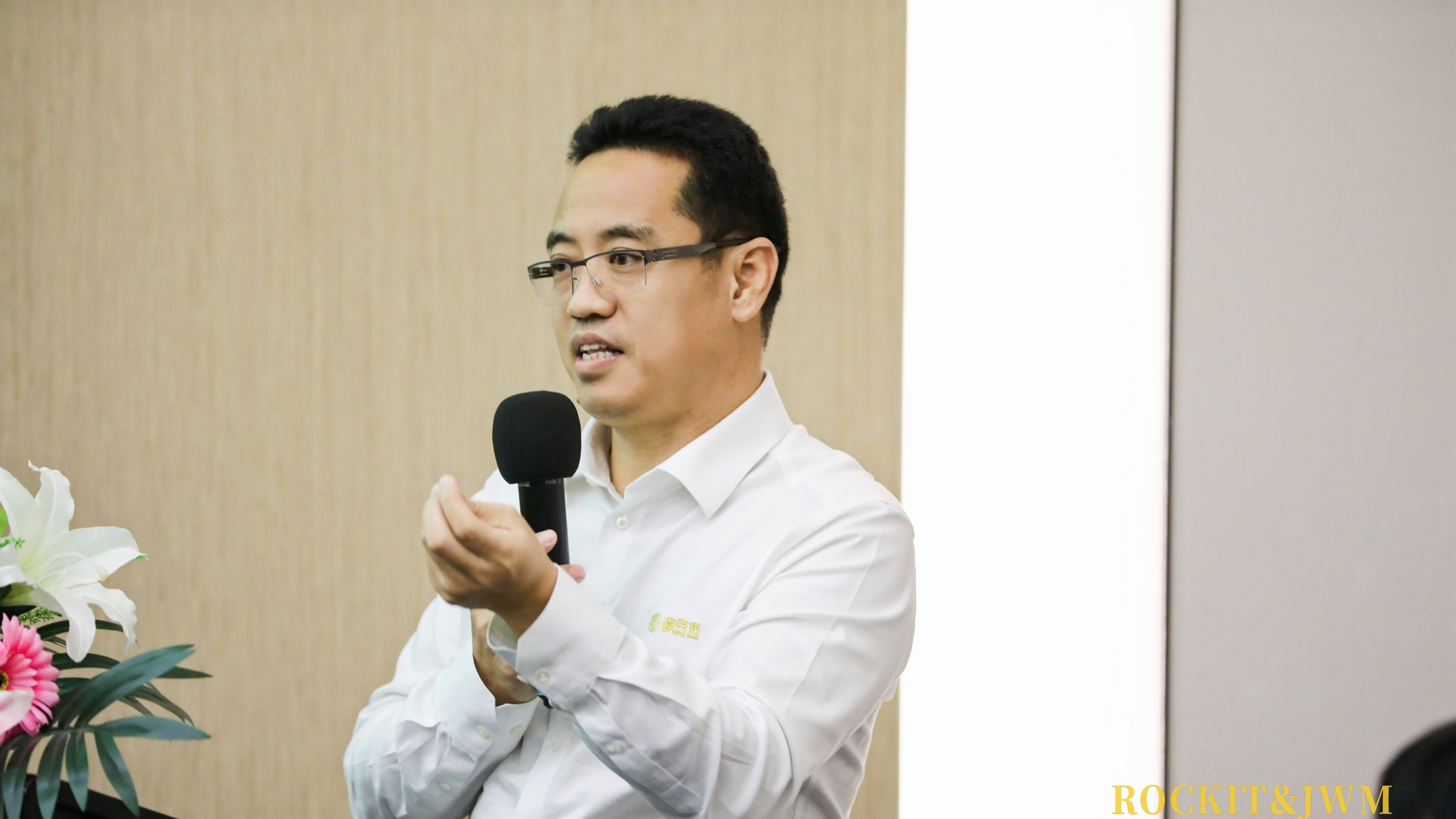 O'Donnell also spoke highly of the three-year strategic cooperation and reported holding high expectations. He underscored Joy Wing Mau's pivotal role in Rockit's expansion within the Chinese market over the past eight years. He also expressed his eagerness for deeper collaboration with Joy Wing Mau in the coming years to further bolster Rockit's presence in China and make high-quality miniature apples from New Zealand available to more Chinese consumers.
In 2015, Joy Wing Mau took the lead in initiating cooperation with Rockit on the Chinese market, establishing a solid foundation for the brand's future popularity. Over the past eight years, Joy Wing Mau has supported Rockit in penetrating the Chinese market by leveraging its robust supply chain and omnichannel sales network. During this period, the volume of Rockit apples handled by Joy Wing Mau has increased a hundredfold. Furthermore, the Chinese fruit giant has made significant contributions to co-branding activities launched by Rockit, including collaborations featuring popular cartoon characters such as Pikachu and Minions, as well as the opening of the world's first Rockit flagship store.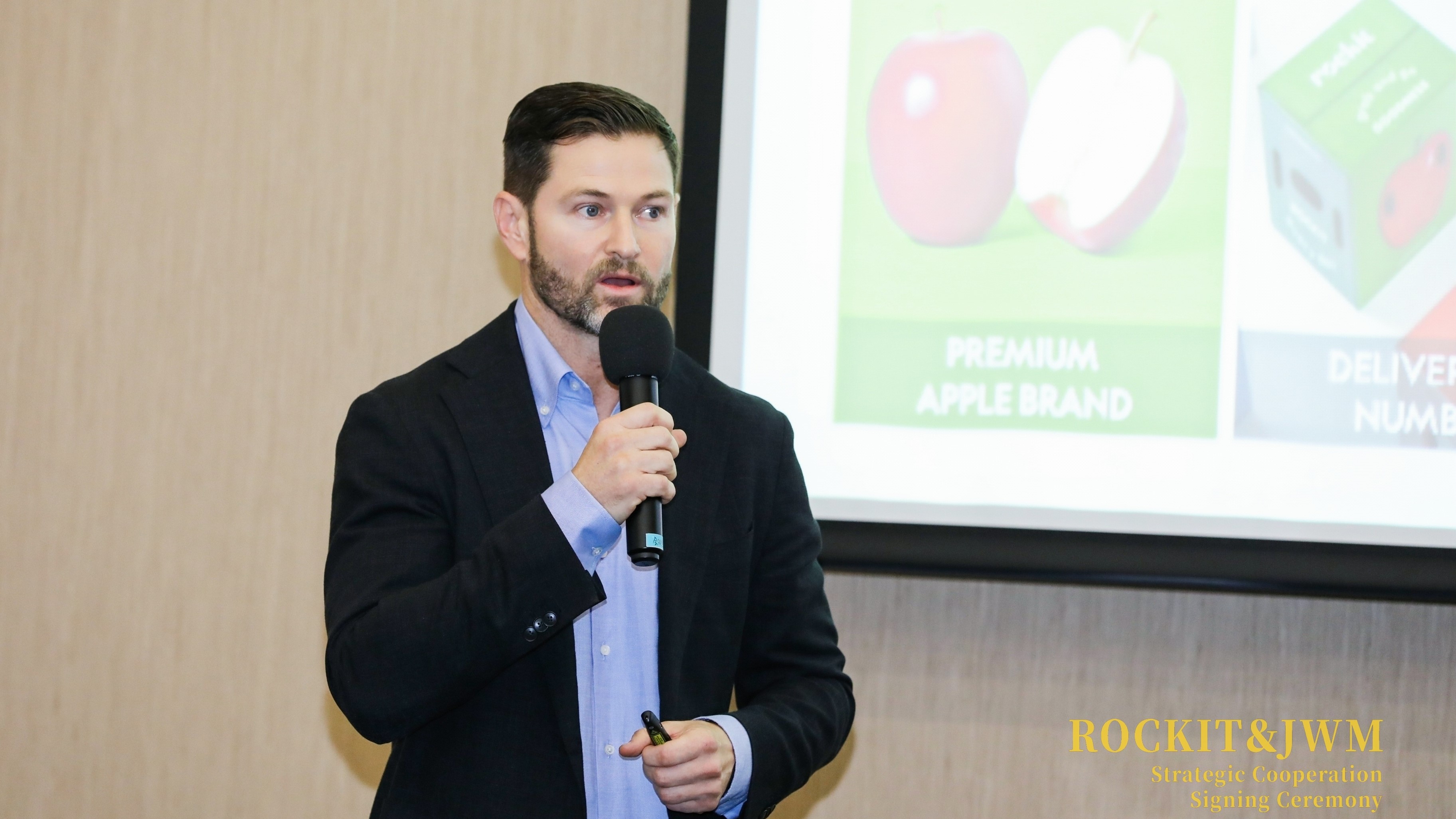 The recent signing of the strategic cooperation agreement marks another significant milestone for both parties. Leveraging its sophisticated full-chain service, Joy Wing Mau will continue to be a reliable and unwavering partner in driving Rockit's growth in China. To enhance its provision of professional supply chain services to key partners such as Rockit, Joy Wing Mau has made substantial investments in constructing state-of-the-art cold chain logistics centers throughout China. Notably, the completion of the centers in Shenzhen and Shenyang stands as a noteworthy achievement in Joy Wing Mau's mission. These cutting-edge facilities enable digitized management, thereby significantly improving supply chain efficiency.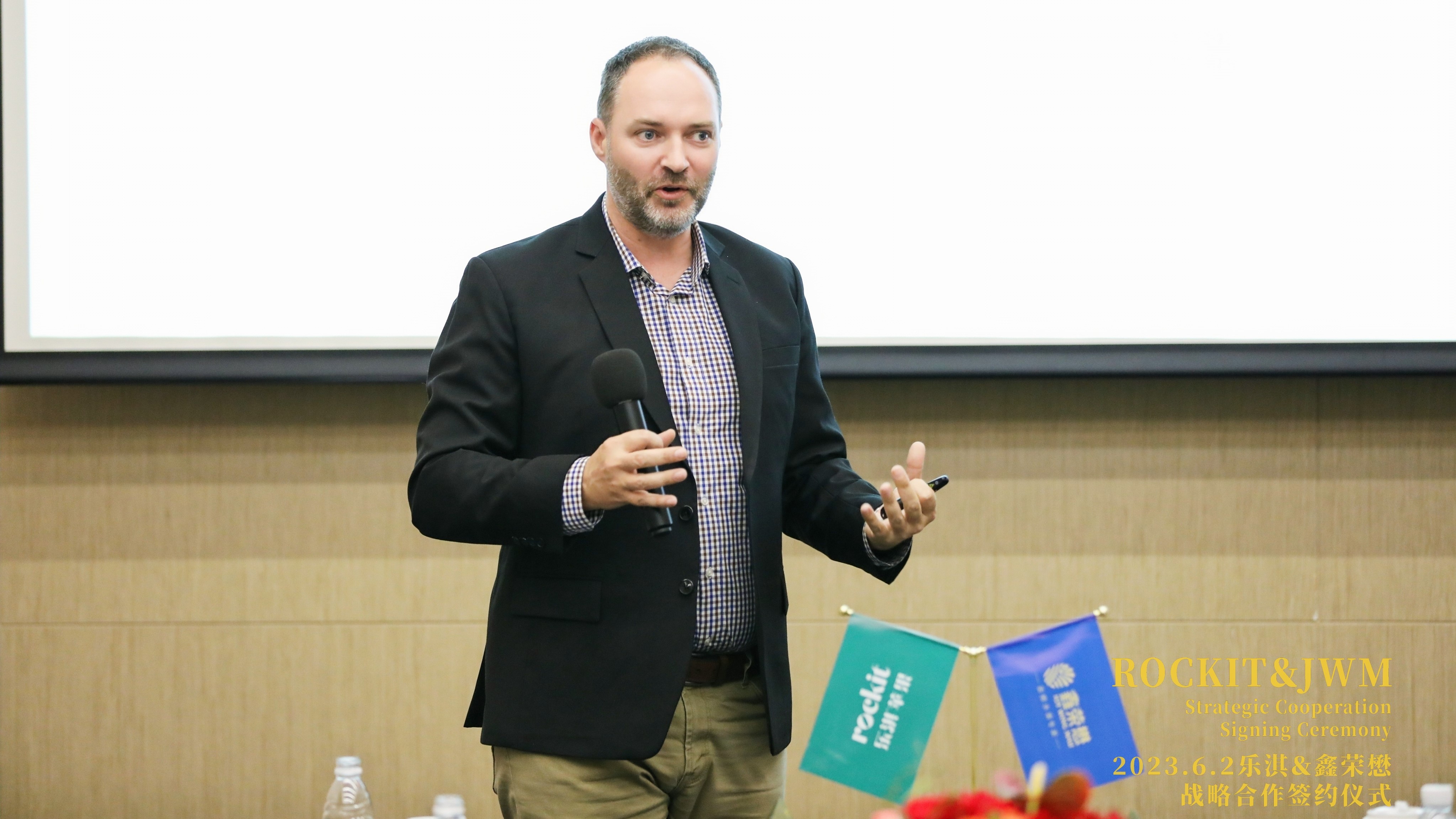 Images: Joy Wing Mau Fruit Technologies Group
This article was translated from Chinese. https://guojiguoshu.com/article/8361